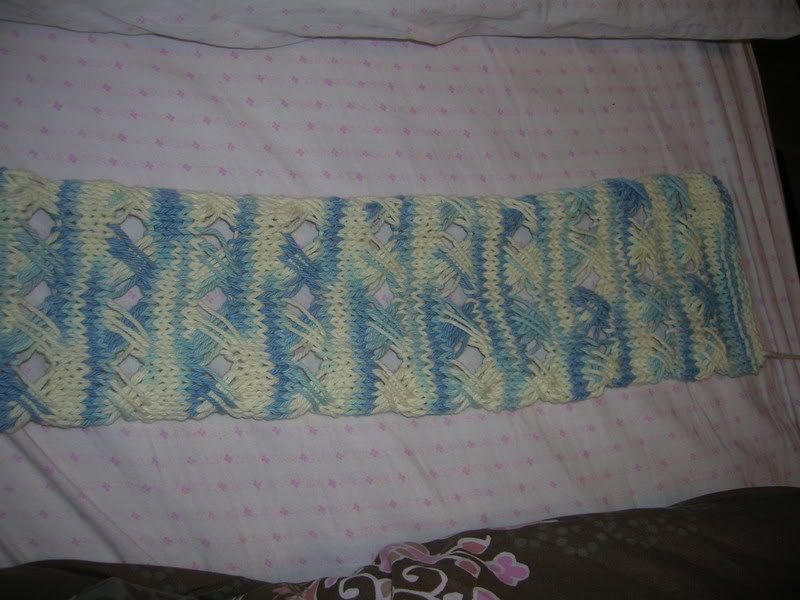 This is my first attempt at Dream Swatch and i love how fast the pattern is. i ran out of yarn so i didnt bind off yet cause im thinking next time im in berwyn i can pick up some of the kind i need.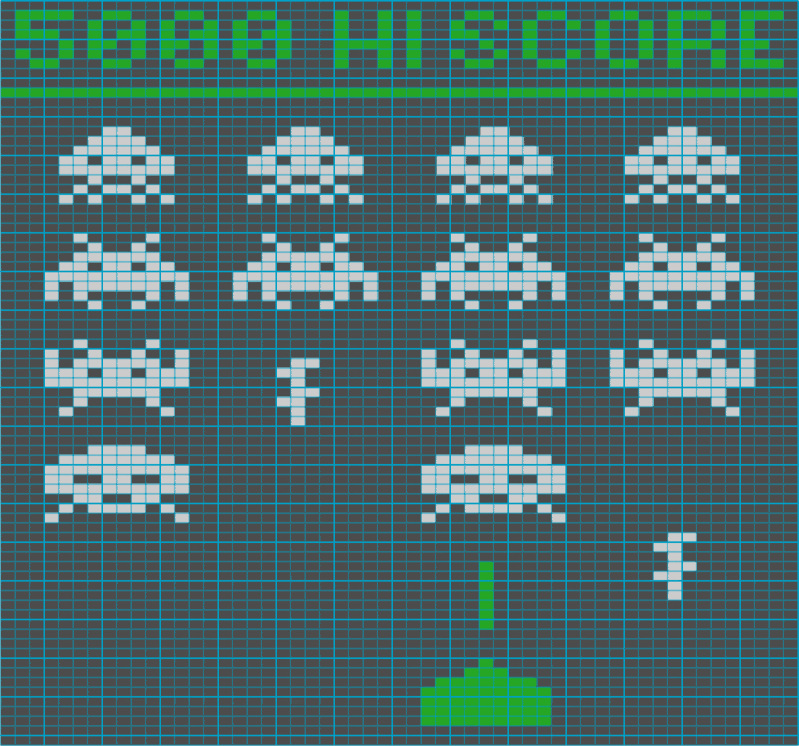 This is going to be my next big project. As a tote bag, im just really excited to buy the yarn for it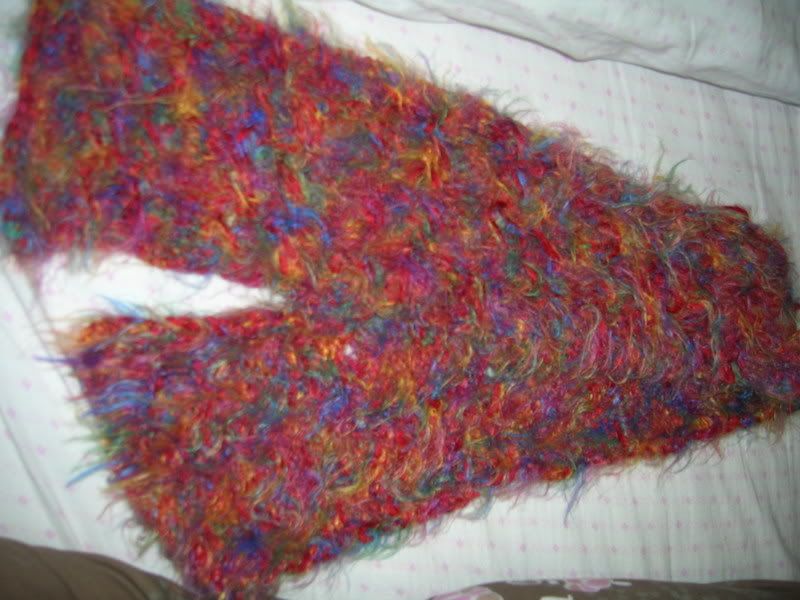 finished this one too, dream swatch, but it doesnt show as much since its a cheap fun fur, but i like it anyways. -$15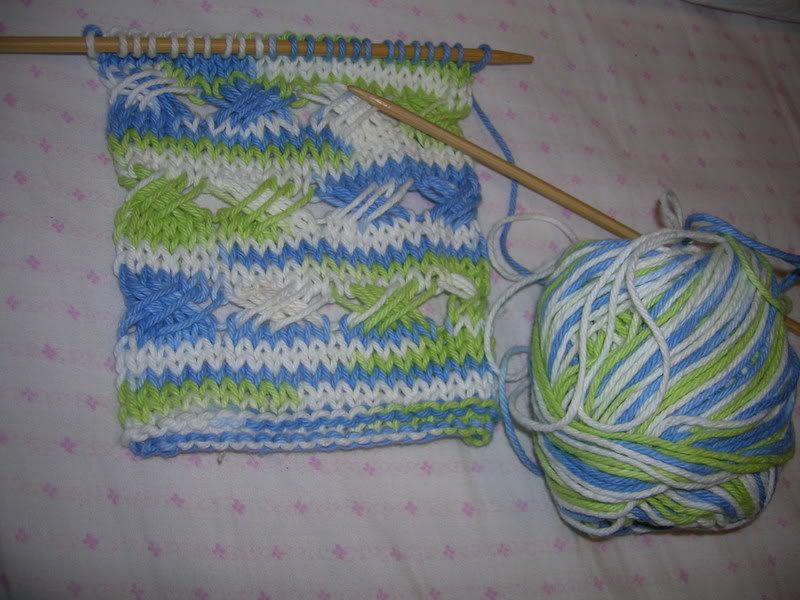 Working on this right now, i love this yarn and i love how it looks with the stripes and pattern and all. its my new favorite pattern! scarf will be pretty long, and about $20.