i love going on break.
why?
no schoolwork
soo
lots of knitting!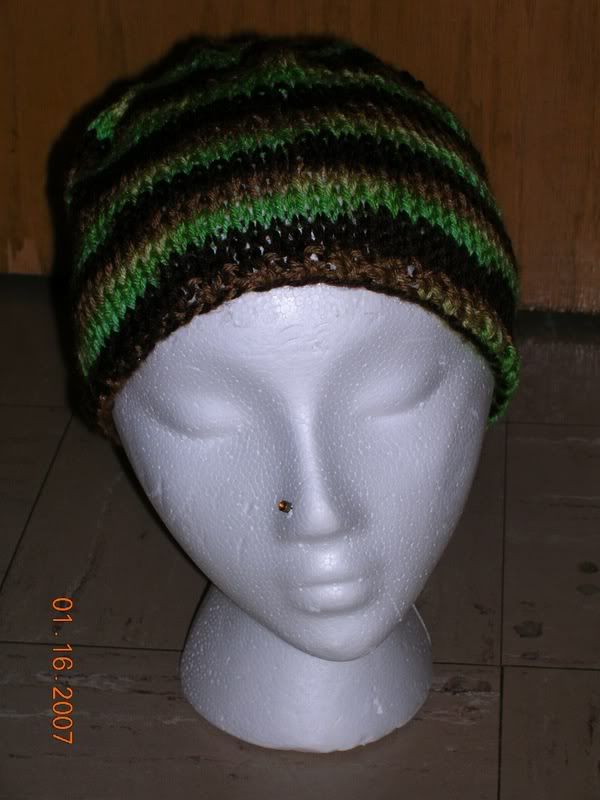 ok the story between these two hats. my friend hunts, and i hate the thought of killing animals... so i knit him a camo hat. why? so hed want to go hunting.
now why would i do that? well i knit the bright orange one so that when he is hunting hell think of me and not hunt. see? it all works out....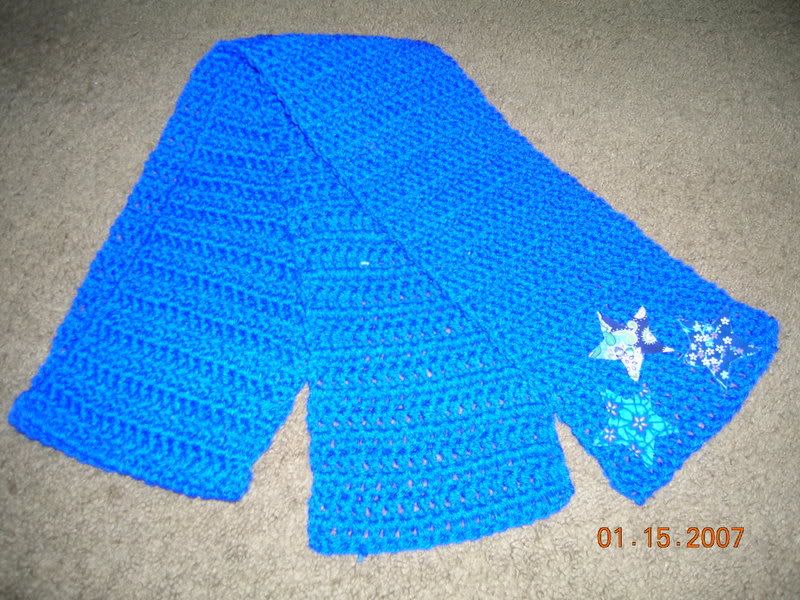 crocheted for a friends sister, still havent given it yet.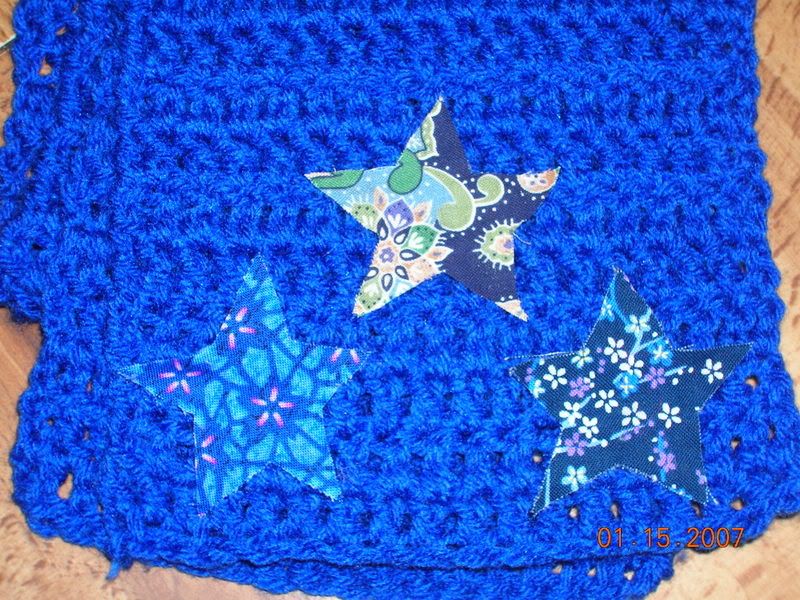 experimenting with stiches. basketweave here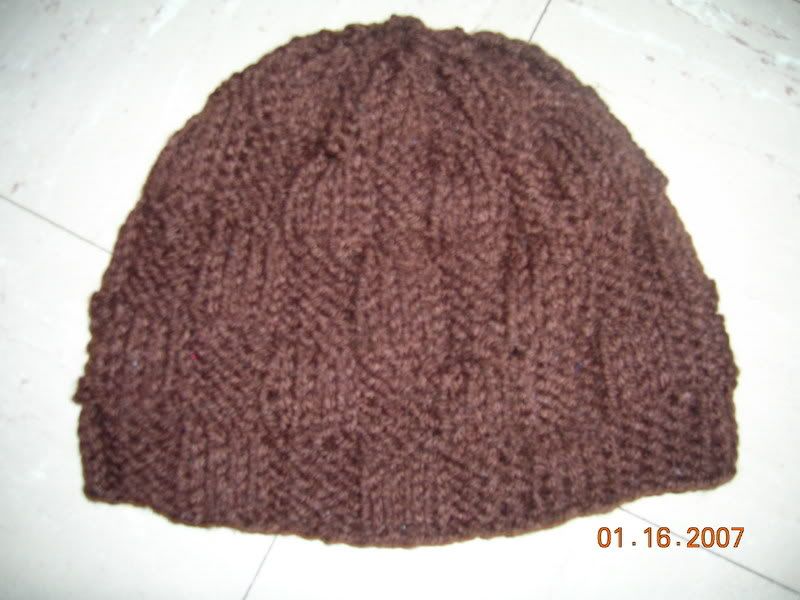 and my new favorite thing to do, after years of not wanting to learn thinking it was too hard
Cables!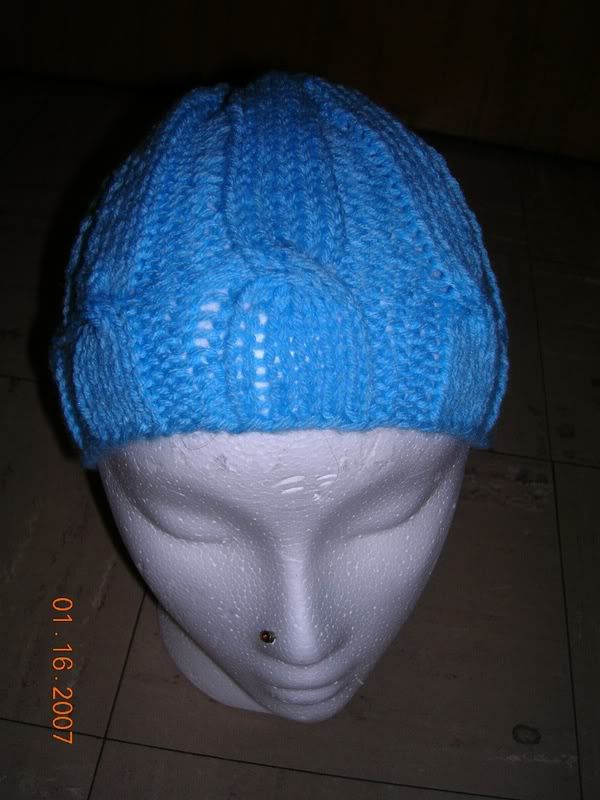 and more cables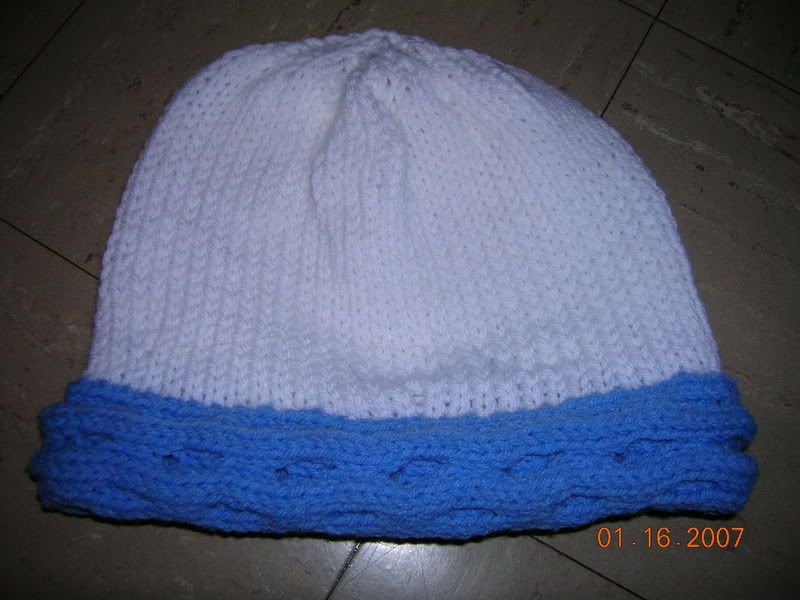 and this hat is purple, not black, but its a bad picture..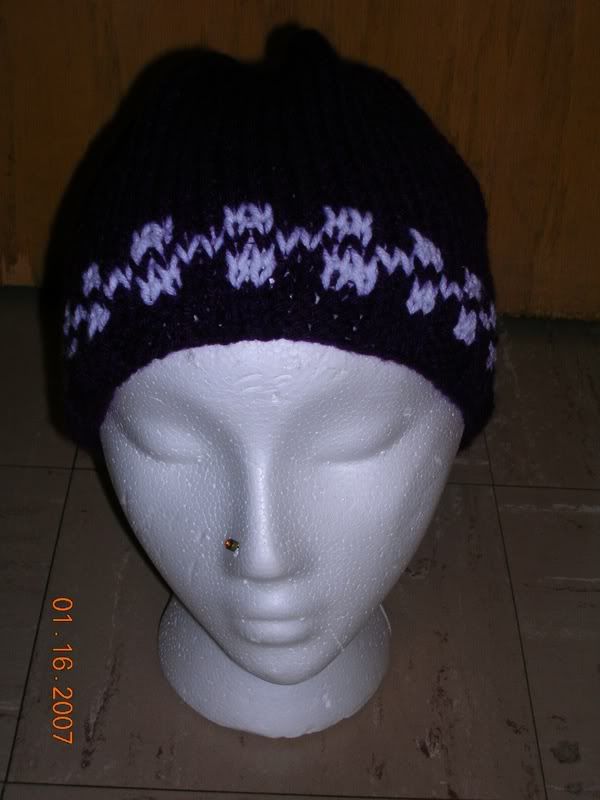 ok i think im done for now.. night!