so i finished him. and im glad to have, i can work on shelby for a while!
he turned out a cutie if i do say so myself. i mean im not much for making angry faces on stuffed animals, so itll do.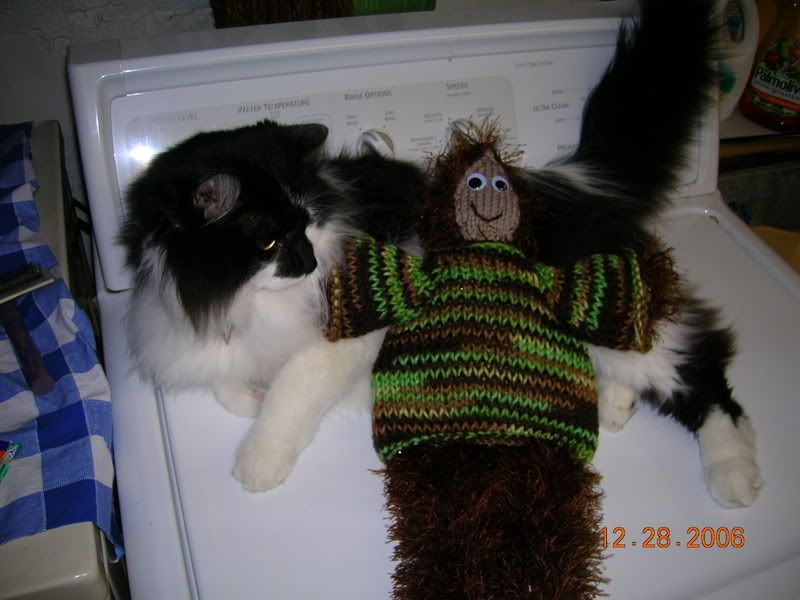 i tried to see how callie would react to the new member.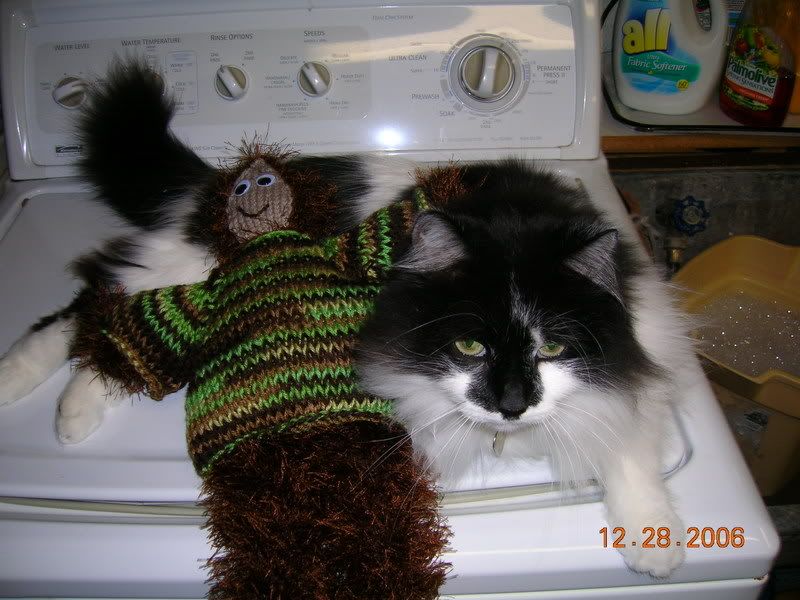 and it seemed ok.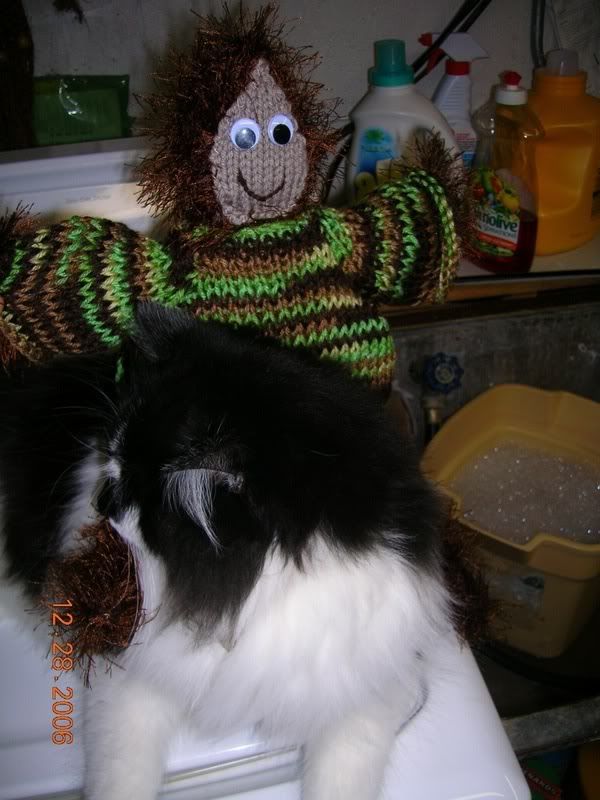 until callie started geting antsy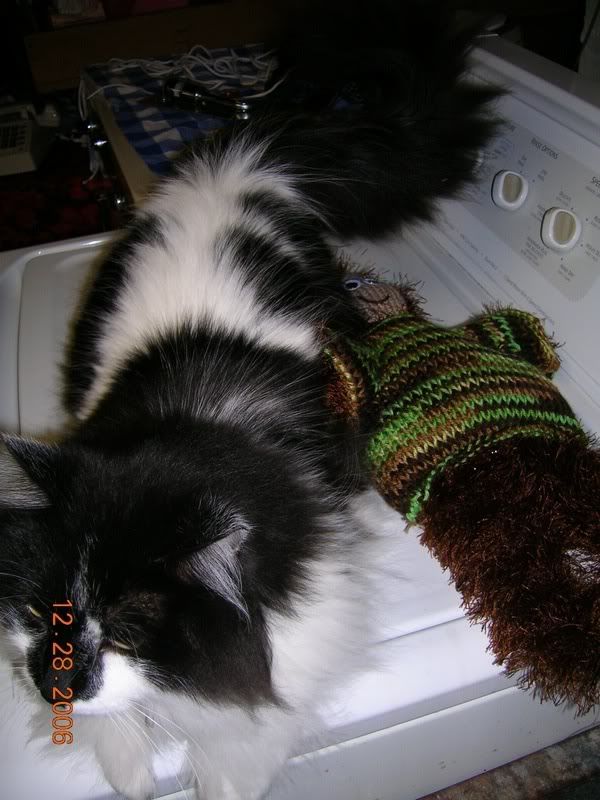 and wanted out...